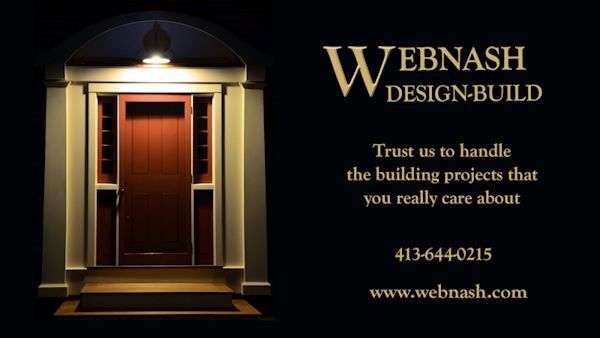 Philosophy

Relative to our work, there are a handful of principals in which we believe strongly. These principals seperate us from most of the architects and builders in our geographical area.

1- We believe that designing and building should be managed by one party. They are two aspects of one task that fall apart when they are seperated in residential construction. Having this all managed competently by one party leads to a most cohesive, integrated, and economical product.

2- We feel that in most instances, the traditional technique with the longest track record is the best one. For instance, the New England Colonial style of architecture has produced some of the best looking and most durable structures in the Northeast USA for the past 300+ years. We don't believe that new houses have to look any worse than old ones. Certain "modern" materials don't get used by us: asphalt shingles, vinyl siding, vinyle clad windows, pressure treated decks,etc.

3- We believe that buildings need to be as practical, durable, and relevant in 100 years as the year they are built. Most new structures seem to be built with instant obsolescence as a goal - we're tryng to reverse that trend.

4- We believe that old and new technologies need to be used intelligently and in balance. For instance; we maintain circulating air spaces behind all weather faces of siding, trim, and roofs. We also use "heat recovery ventilation" in every insulated living space. We make every effort to use the least toxic materials and finishes available, especially inside living spaces. We exceed building codes by a large margin in energy conservation envelopes.

5- In an age where the most common use of a house seems to be a "weather-tite box to hold consumable clutter", we strive to build houses and barns that inspire us, comfort us, and make us feel safe. A home is many people's only possession that's durable, and not consumable - we believe that it warrants a very high commitment to make it right. We aren't geared for short term economy and will never produce "cheaper" products than most construction professionals. We do believet that our buildings are very economical when evaluated over 20,50,100 years.

6- We feel that building "better" is far preferable to building "bigger". Buildings work so much better when they're about "living", as opposed to "storing".

7- Finally, we believe that building a home or adding to a home is a very personal process and homeowners, designers, and builders should make sure that they are the right fit. For instance, if you are opposed to many of the principals on this page, Webnash Design-Build is not the right company for you - if you agree with most of them, perhaps it's a match.

Thank You for Reading.