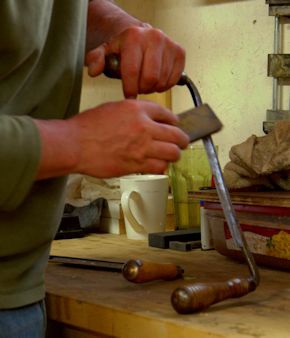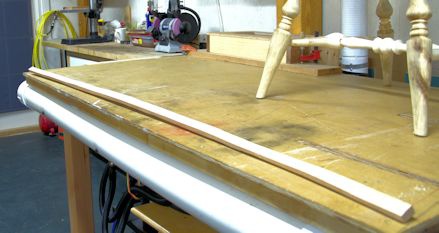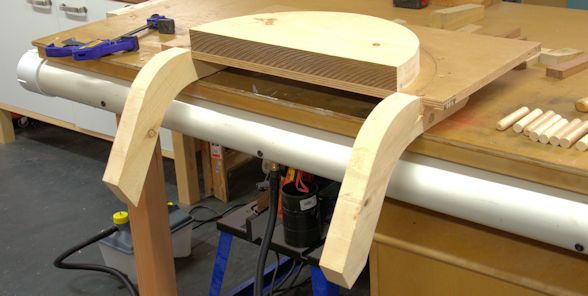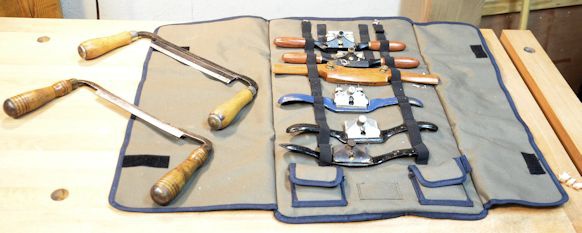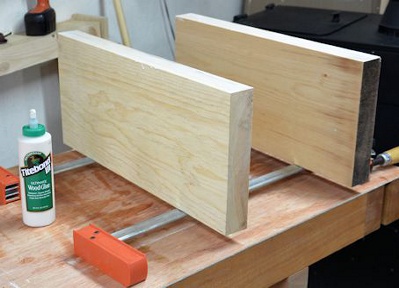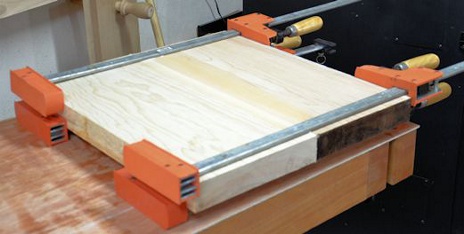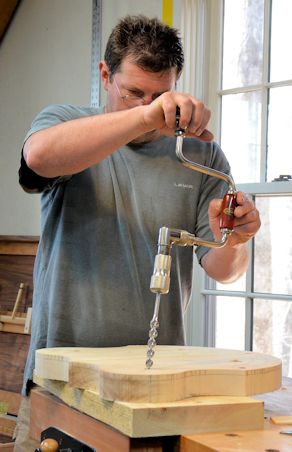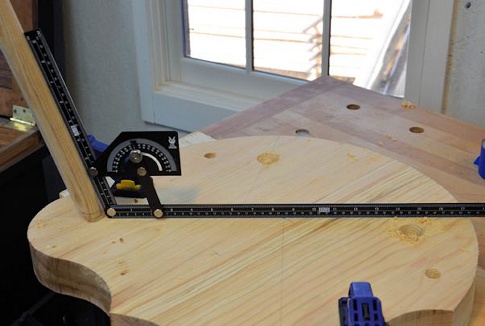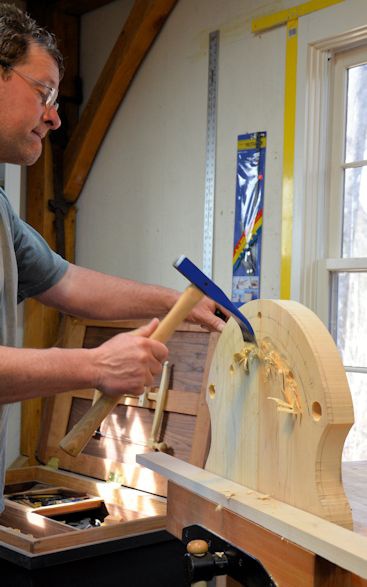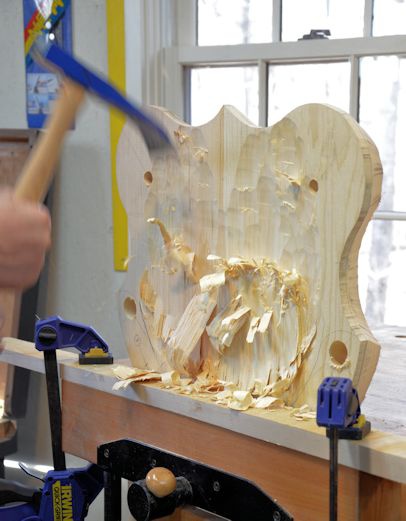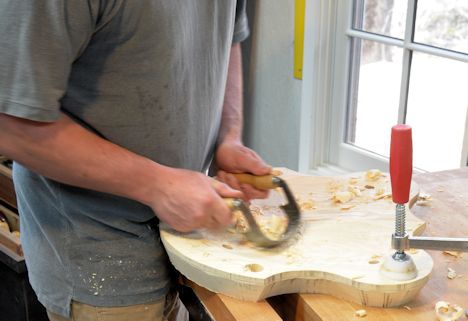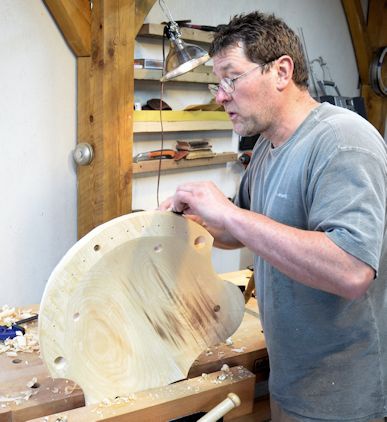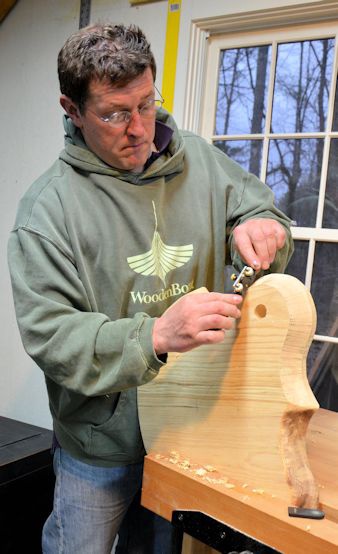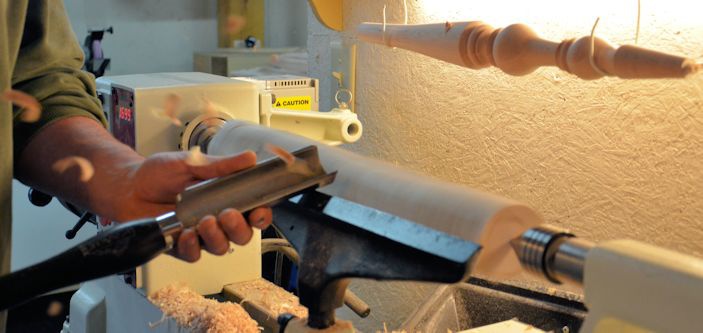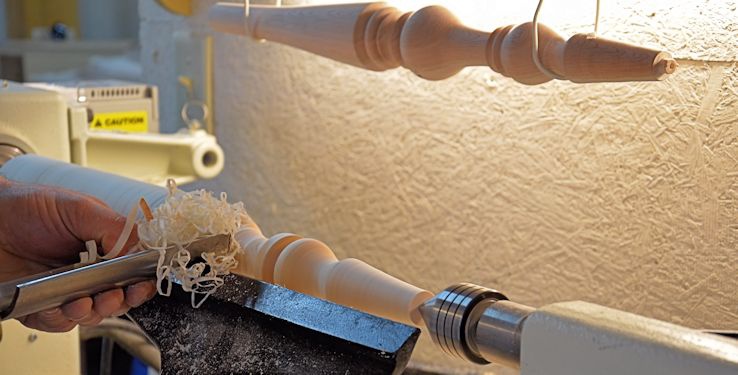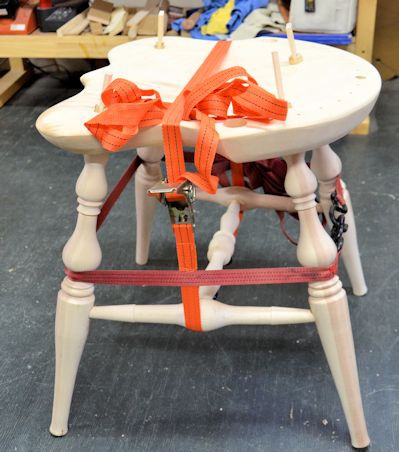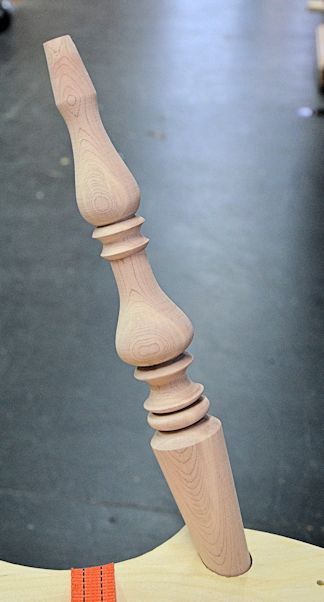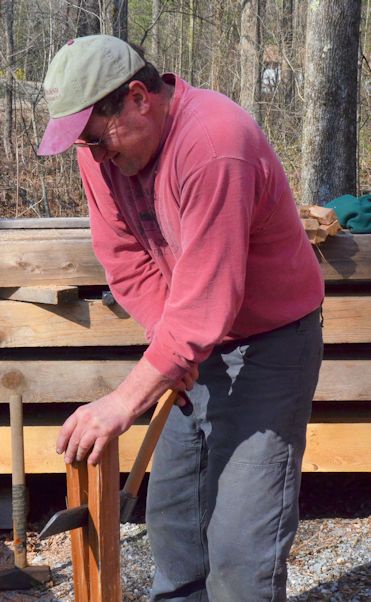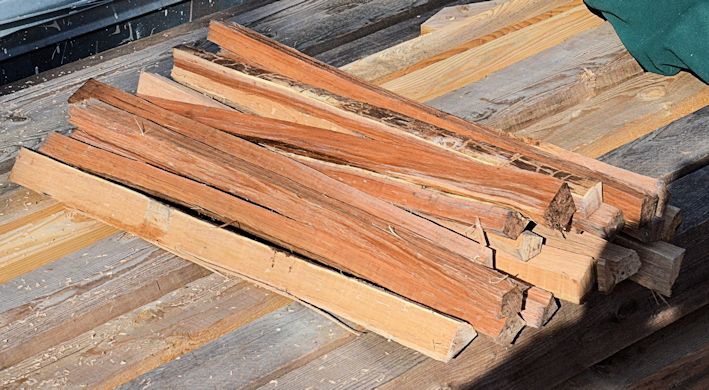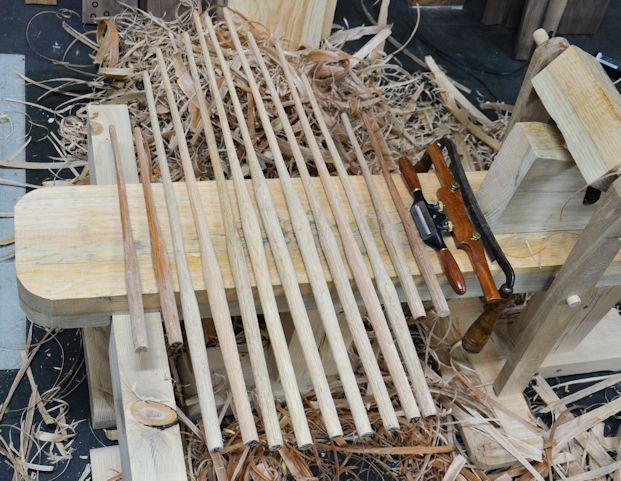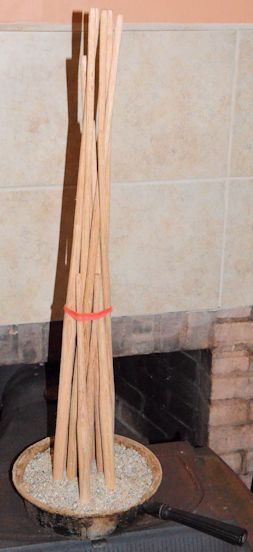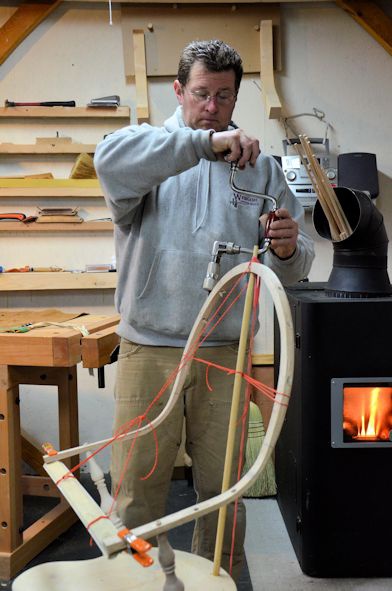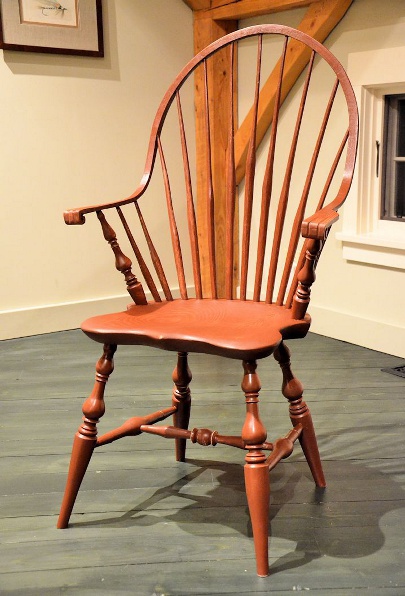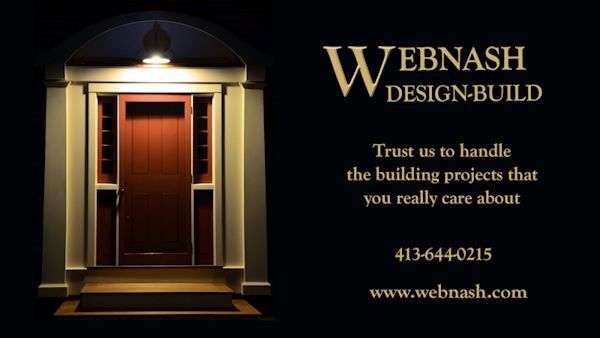 Here is a series of pictures which will give you a general idea of what goes into constructing a chair, in this case a "continuous arm windsor". Windsor chairs started to be built roughly 300 years ago in England and north america. Most American windsors were constructed in Philadelphia, though this particular design originated in New York.

Sharpening up a draw knife to rive a back from a piece of green oak on a shaving horse.

Here is the finished back prior to steaming and bending. Below is the bending form, above the steamer.

A collection of drawknives and spokeshaves that are used for shaping chair parts.

Pine being glued up for seat.

Drilling leg and seat post holes in seat blank. All holes are at compound angles.

Carving seat.

Smoothing edges with spokeshave.

A series of leg turning pictures.

Assembling undercarriage.

Armpost in place.

Splitting oak for spindles.

Drying the ends of spindles in hot sand.

Boring spindle holes in back and seat.

Building a Windsor Chair

A coat of milk paint topped with tung oil.