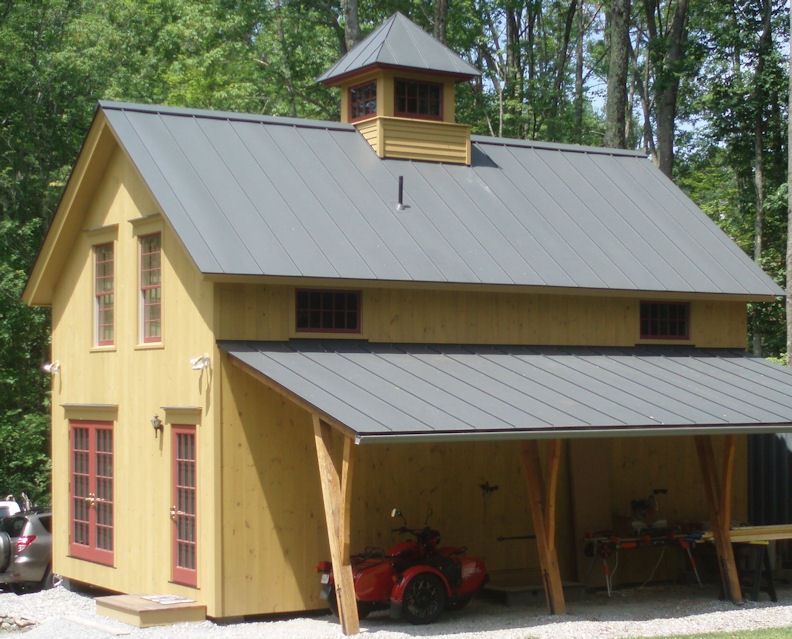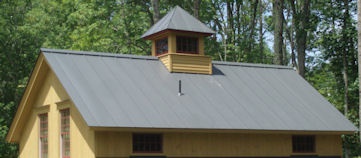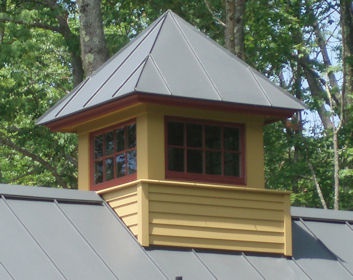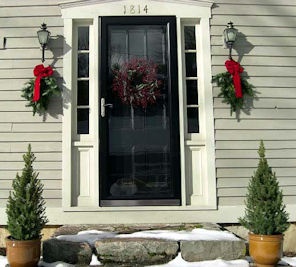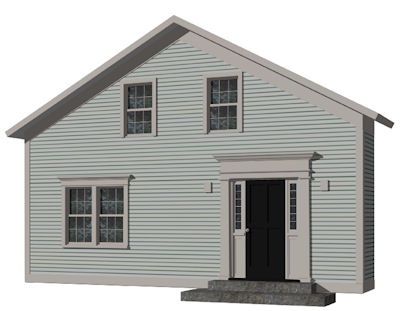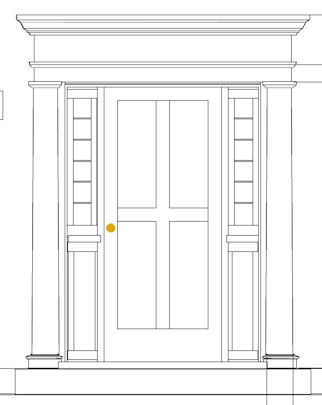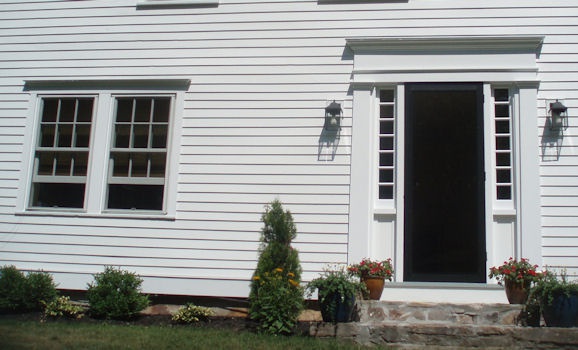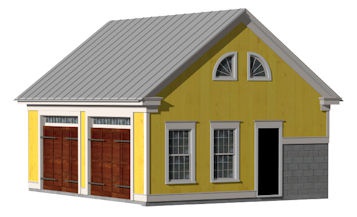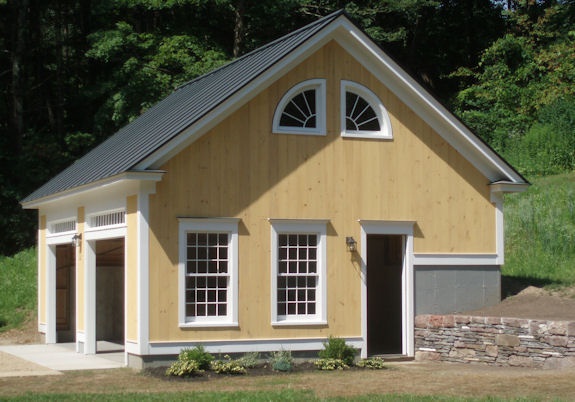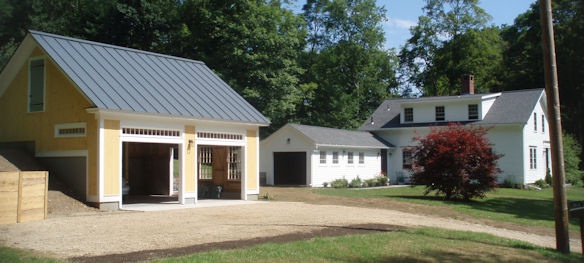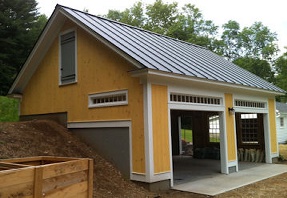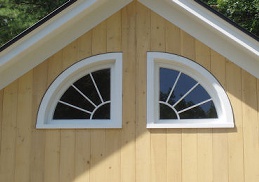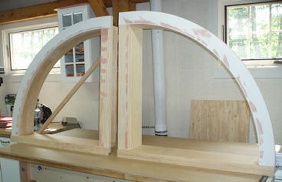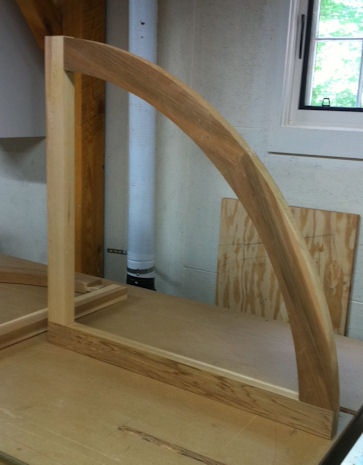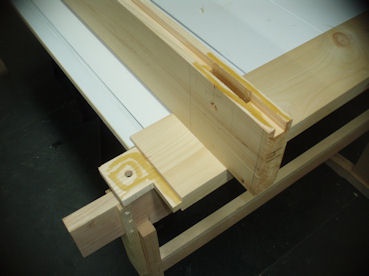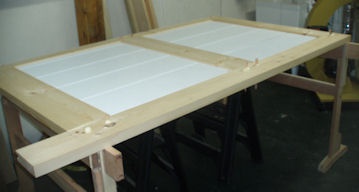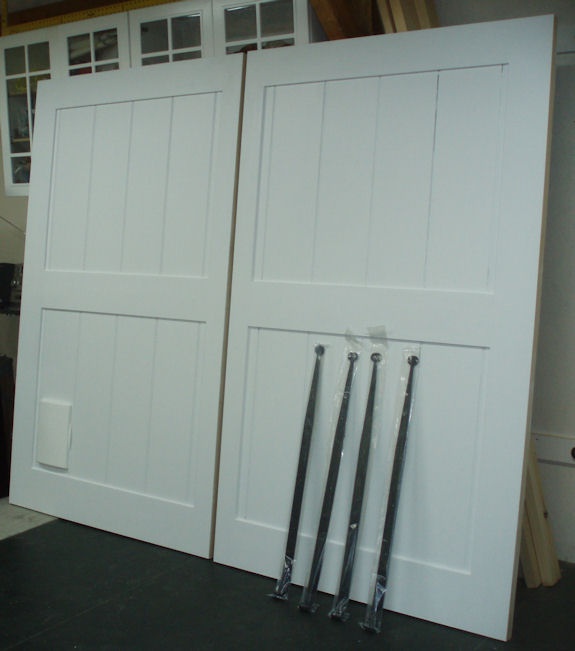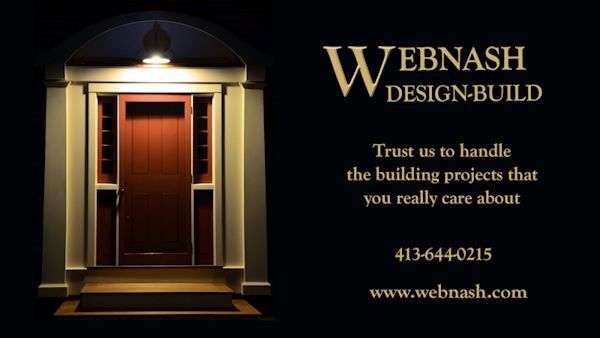 July 2011 Summer Update

Welcome to summer! It's now 95 degrees and very humid outside, and I just saw pictures of my niece, who is about an hour old now - yahoo! The heat isn't effecting me much, in that my new studio is so well insulated. It's actually about 70 in here now and the air is kept dry by the ERV system, which only uses about 50watts.

We've had a really busy and constructive season so far, which is why it's been so long in between blogs. We just finished some restoration work on a 200 year old house in the next village over, and built a nice garage on the same property. We've also gotten our own barn about 99% finished, including a very nicely equipped woodworking shop. This week we finally finished the exterior of the barn, by painting the cupola.

I'll start the pictures with our own barn, which Bruce did a nice job of painting the cupola on, without damaging the roof that we were so concerned about.

This is our friend Alexandra's house, which she wanted to update a bit. She planned to paint it, and she wanted the front entry to be a bit more formal and in keeping with its 200 year old pedigree. The funky, non-operable garage doors also needed changing.

These were the changes that Alexandra and I co-designed. The entry would be re-configured, the windows would receive pediments, the siding would be replaced, and the garage doors would be replaced with traditional sash windows.

Here's the finished house facade. Notice that the funky garage doors on the left have been replaced with 12 over 12 windows that match the new garage sashes and you can see the new garage off to the left.

Here is a rendering of the new garage that we also co-designed. She decided to have the overhead doors painted for a more traditional look, despite my whining protests. We were aiming to construct a building that looked like it might have been built in the early 1800's, a time after which we believe that residential construction took a big nose dive, from which we're trying to help it recover.

.....and here's the building to the level that it's completed at present. We're still waiting for the overhead doors and east passage door to arrive from whence they are being built.

It's been a huge help to our design capability to have a fully equipped wood shop. Details such as the 1/4 round windows just wouldn't have worked otherwise. We feel that our quality is consistantly improving as we add shop-built components to our projects, and building them ourselves has been keeping the prices down. This garage cost about $10,000 less than we estimated - which the owner was obviously pleased with. We are using traditional joinery in the components that we're building - mortise and tenon, dovetails, etc. Below are the 1/4 round windows in various stages and the doors that we will be installing on Alexandra's old garage.

The 1/4 round frames are laminted from 1/16" thick layers of pine, glued over a round form, and the sashes are cedar.The garage doors are haunched mortise and tenon frame with beaded pine panel boards. The first picture is during glue-up, the second is glued.

Here are the doors, ready to install with their 38" strap hinges and their integral cat door.

Our next few weeks have us finishing up details on our own barn, finishing the exterior of a house that we put up last summer, and starting a new garage that will roughly resemble a Japanese Tea House. If you enjoyed this blog, please feel free to check out previous ones. If you didn't enjoy it, why are you still reading?